Classic and timeless condominiums
Feel at home and at peace right downtown, in one of the 282 condominiums. These spaces are adorned with wood and stone, and designed for your comfort, so you can enjoy all the benefits of the city, yet truly escape whenever you please.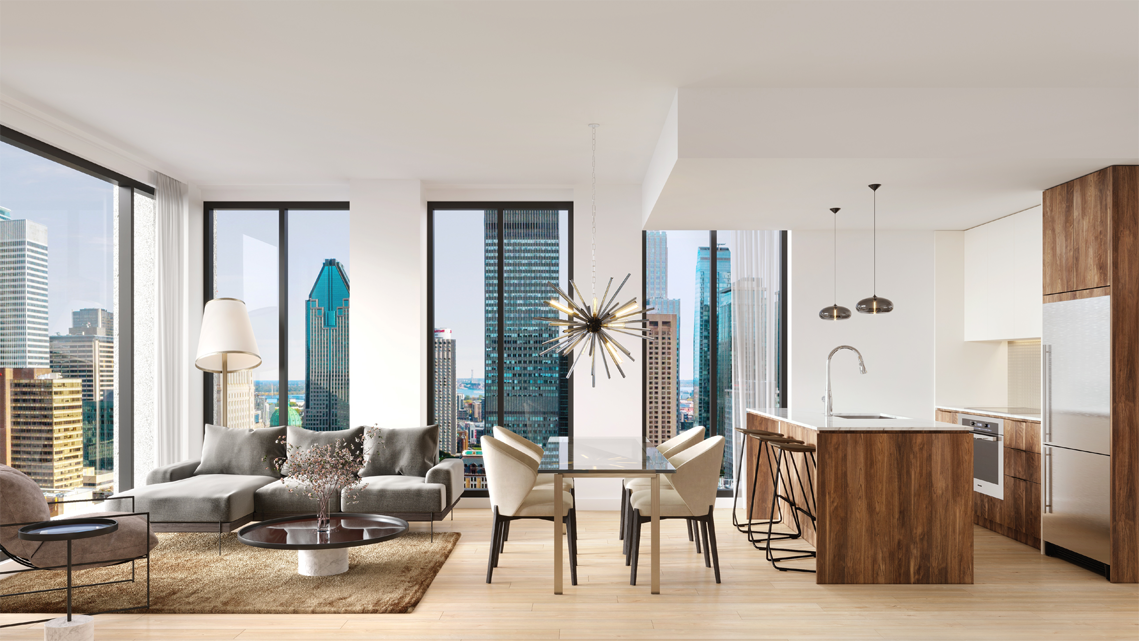 Your classic unit
Where old and new meet. The intersection of classic and modern. Uniting comfort and practicality. All this, in one magnificent timeless place.
REGISTER ON OUR LIST OF PREFERRED PURCHASERS.
Interested in MAA Condominiums & Penthouses?
The project is up for sale now! Fill out this form to receive further information.