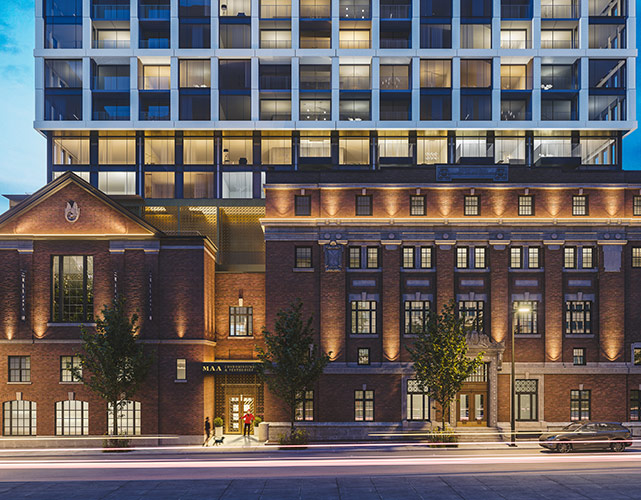 A new and remarkable heritage building
The new MAA building is as rich as its history. With its remarkable architecture and design, the project expresses it's affluent past through the use of the most noble materials to complement existing historical features. Refined architecture reflects itself through 300 upscale condominiums and penthouses with luxurious common areas. MAA Condominiums & Penthouses, a prestigious project located at the heart of the iconic Golden Square Mile.
All of our units have found homeowners!
The MAA Condominiums & Penthouses project is sold out. All units, Classic, Executive, and Penthouses are sold! This is the ultimate proof of success for Devimco Immobilier – the leader of modern development in Quebec. MAA Condominiums & Penthouses promotes Montreal's architectural heritage. Thank you to all buyers for their trust!